I love a good bargain and having 6 kids pretty much makes bargain shopping mandatory.  Recently I was browsing Cookie's Kids Online Department Store for some winter clothing for my 4 year old for next year.  Now, she is a girly girl with the taste of a princess and loves anything frilly and feminine.  Shopping for her is usually fun but the kind of outfits she likes are often pricey.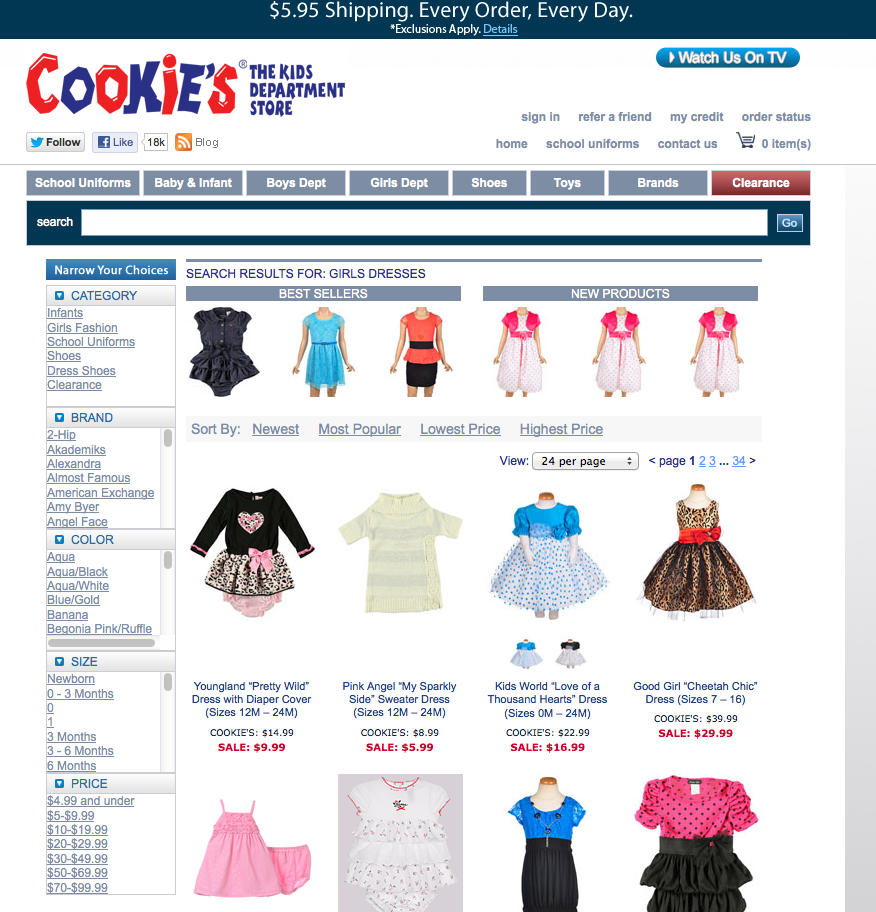 I was really surprised at what I found for the money at Cookie's Kids.  I was aiming to spend about $30 and I started out searching for girls dresses. I was pleasantly surprised as I found cute dresses like the one below for as little as $9.99.
As I searched for the perfect outfits for my daughter I was excited to find that Cookie's Kids has Hello Kitty and Disney Princess clothing too.  Both of which are favorites for her.  It took me a little while to decide what to get with so many choices.  There where quite a few different styles and looks that were great deals but I needed to stick to the budget. So, I was able to find 3 adorable outfits for just under $30.
Finding the right size was incredibly easy on Cookie's Kids. I just clicked on the Alva Kids icon next to the size selection and entered my daughters information.  Once I had added the information my daughter's size was already selected for each new item I viewed.  Super simple shopping if you ask me!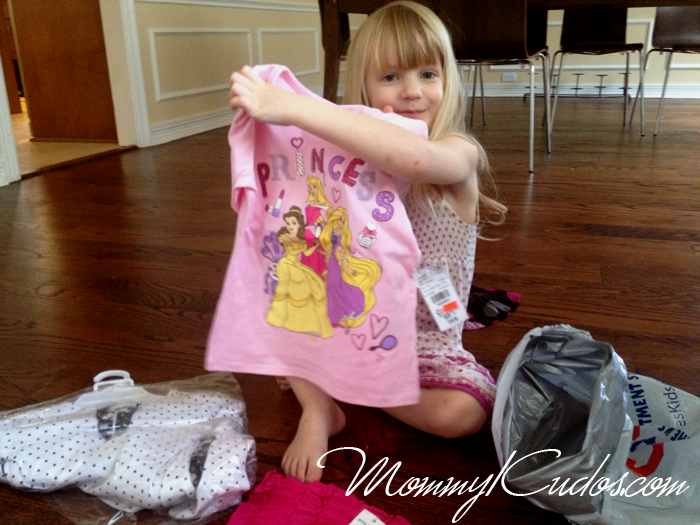 We anxiously awaited the package to arrive in the mail and when it came my daughter was thrilled to open it and see what I had found for her.  She was so excited with each outfit.  I got them in the next size up but she just had to try them all on and see what they looked like.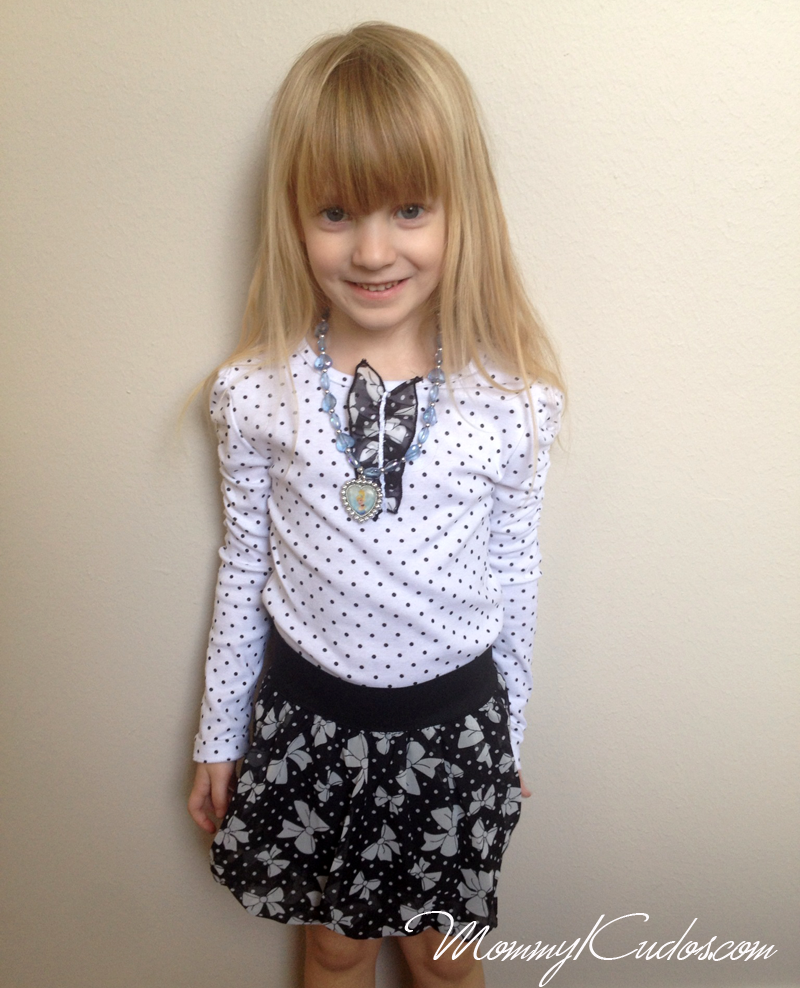 My daughter danced and twirled and giggled with her new outfits on.  Honestly it was difficult to get her to be still after she tried each one on.  She could hardly wait until daddy go home to show him all of her favorite new clothes.
She promptly picked the Princess outfit to wear for the day and had to hang the others up so she could wear them the following days.  I've had a hard time convincing her that the clothes were a little big and meant for next year.  I may just have to hide them away one day when she isn't paying attention.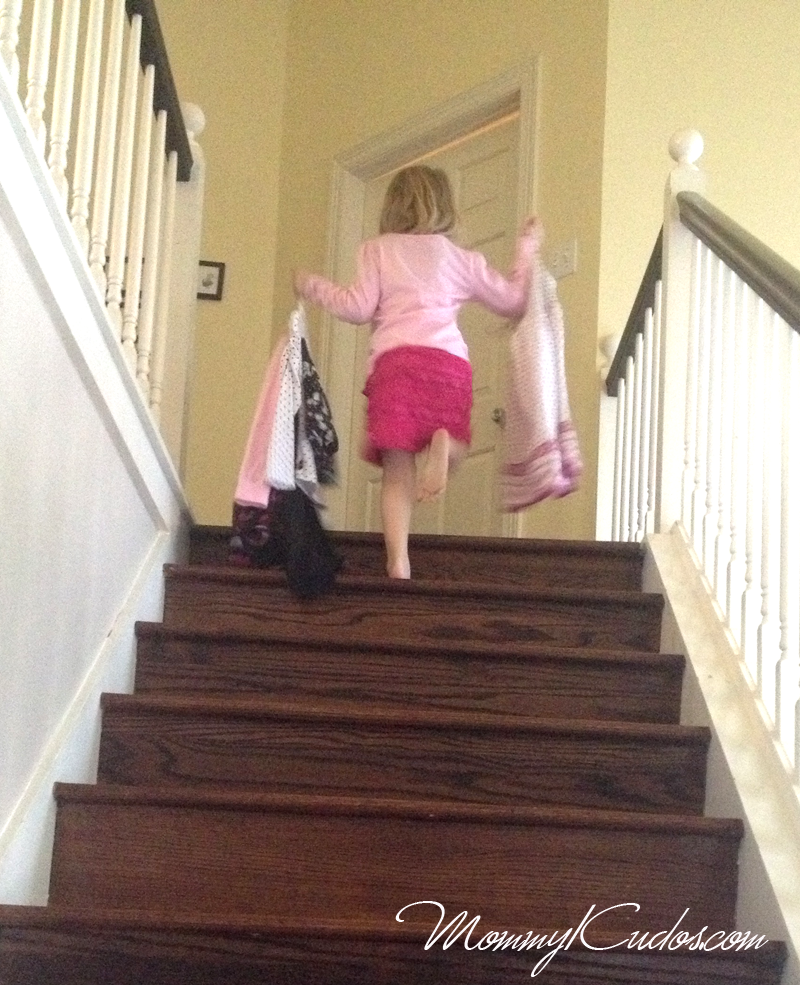 After shopping at Cookie's Kids for cute girls clothes I also noticed that they have a nice selection of school uniforms.  I'm keeping my eye on them and hoping to find some good deals for next year.  I also think some of their boys suits are adorable and would be perfect for Easter coming up. They also have a great new Spring Line if you are getting ready for the warmer weather.
To find out more about my Cookie's Kids shopping experience check out my Google+ Story.  Also, search #Cookieskids on twitter for more info and stories about Cookie's Kids. If you are in NYC there are 7 Cookie's Kids stores in Bronx, Brooklyn and Jamaica as well as their online store at CookiesKids.com.
Do you shop for bargains online for the next season?  Have you ever shopped at Cookie's Kids?
I am a member of the Collective Bias™ Social Fabric® Community.  This shop has been compensated as part of a social shopper insights study for Collective Bias™ and CookiesKids.com #CBias #SocialFabric