Are you still trying to think of what to give someone on your list?  Are you panicking a bit because Christmas will be here in less than a week?  I have been in the same boat because of all the sickness in my house for the past few weeks.  I was really behind and playing catch up on gift shopping.  I found some great gifts though that I am happy to give my family and I'm pretty sure they're gonna love them.  Here are some last minute Christmas gifts that don't seem last minute:
Give a magazine subscription
Buy a Magazine from a local store (Target or WalMart) and give it with a card that says the recipient is getting a new subscription to the magazine (be sure to sign them up for a gift subscription). Amazon has lots of magazine subscriptions available for many different magazines.
Some ideas are America Girl for girls ages 8 & up, Clubhouse for boys and girls ages 8-12, Clubhouse Jr. for boys & girls ages 3-7, Real Simple Magazine for women, Kiwi Magazine for the mom who is green and eats healthy,  Wired Magazine for anyone into the latest technology.
For the gamer in your family get them the subscription to Gamefly. The game service that allows them to rent games for as long as they like and then return them for a new selection. $15.95 a month gets you 1 game at a time.
Give the gift of unlimited movies with Netflix.  My family has a Netflix subscription and we love it! Watch instantly over the internet on your computer, mobile & tablet device or on your TV via Wii, PS3, Xbox and many other devices. A month of service is $7.99 and you can sign up for just one month or multiple months.
You can purchase specific Kindle books at Amazon to send to someone.  One of my favorite books to give is Ann Voskamp's 1000 Gifts: A Dare to Live Fully Right Where You Are.  It is beautiful and life changing (and only $3.79 for Kindle right now).
Kindle books can be gifted to someone who has a Kindle OR someone who has an iPad or iPhone and has the Kindle app on their phone.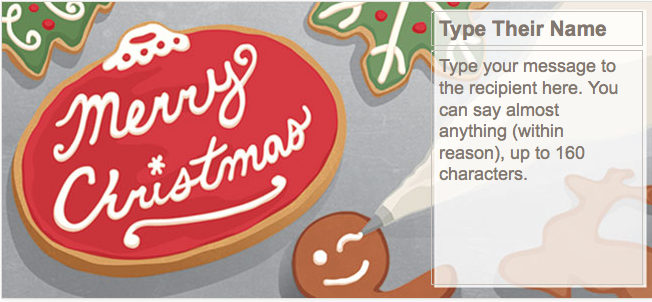 Starbucks allows you to email gift cards to a recipient and choose your greeting.  If you have the iPhone Starbucks app you can also send a gift right from your phone using the recipients email address.
If you have iTunes you can log in to your account and give gift cards from the store.  They will be emailed on the date you select.  iTunes gift cards are great for anyone who has an iPod, iPhone, or iPad.  It allows them to purchase music, movies and apps.
SpaFinder allows you to print or email a SpaFinder gift card that the recipient can redeem at over 20,000 Spas, Yoga, Pilates, & Fitness Studios Worldwide.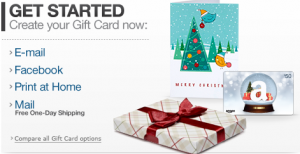 Last but not least, email an Amazon Gift Card that allows your recipient to purchase just about anything they could think of on Amazon.com
What are your go-to last minute gifts?  I hope you are having a lovely Christmas season and not feeling too rushed!
Disclosure: Some affiliate links are used in this post.