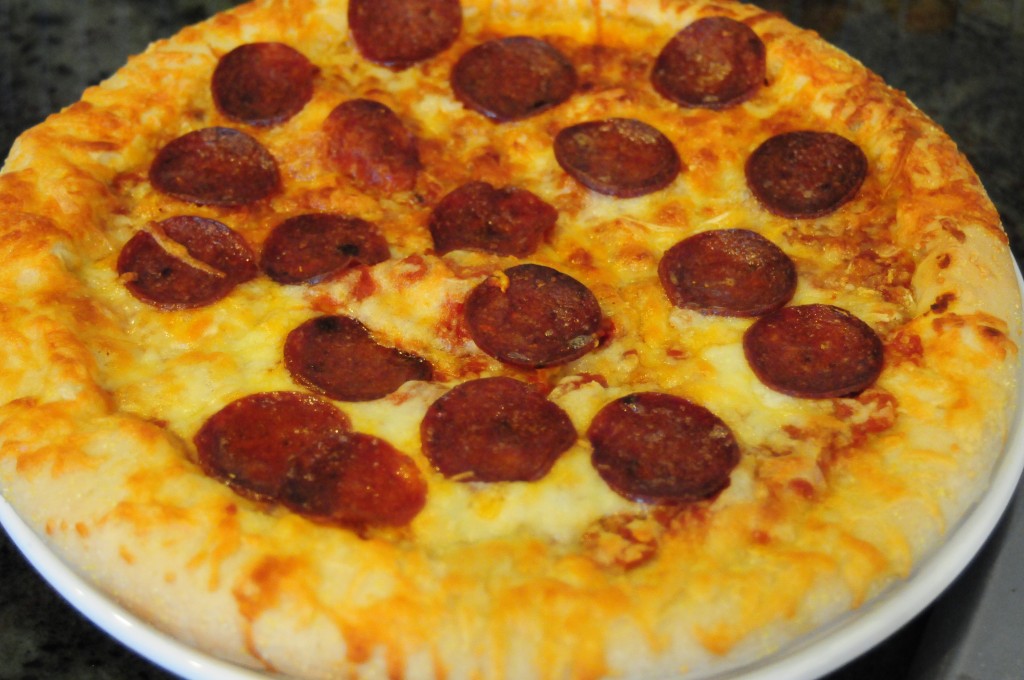 We have a semi-weekly pizza night in our family.  Usually I will make the pizza myself to make sure the ingredients are healthy but sometimes I just want something quick to pop in the oven. So when Moms Meet contacted me about trying out Annies's new certified organic rising crust pizza I was happy to do so.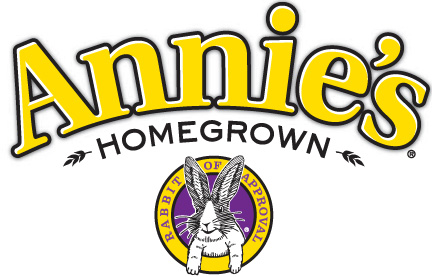 We have been fans of Annie's products for years now.  If you need quick and easy meals (and what mom doesn't at one time or another?) but still want to serve healthy food then Annie's is a great option!  We also really love their snack foods for after school or on the go!
We baked the new organic rising crust pizza and it smelled amazing!  Everyone dug in while it was still warm and agreed it tasted just as good as some of our favorite pizza restaurants.  My kids LOVED it and have since asked for it on several occasions!  The crust, in particular, was a huge hit and knowing that it has 8g of whole grains per serving made me feel good about serving it to my family.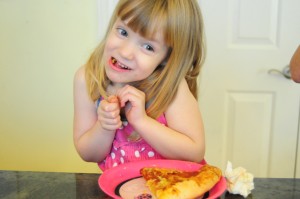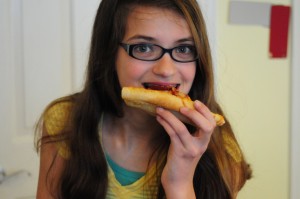 I think you will find Annie's rising crust pizza to be better than other frozen pizza options both in taste and in health.  Annie's uses 100% real cheese, made with milk from cows not treated with the growth hormone rBST*.  Annie's pizza also features meats with no nitrates or nitrites added (except for naturally occurring nitrates in sea salt or celery juice powder).
Annie's Rising Crust Pizza is available in four flavors, including Uncured Pepperoni, Four Cheese, Supreme, and Spinach & Mushroom. They are all ready to eat in 25 minutes or less with a crispier or softer crust depending on how you bake it.
Would you like to WIN some Annie's certified organic Rising Crust Pizza to try?  3 lucky winners will each receive a coupon for a free Annie's pizza! To enter fill out the Rafflecopter form below.  If you are reading this in an email or in a feed reader then click here to enter.

Disclaimer: I received this product for free from the sponsor of the Moms Meet SM program, May Media Group LLC, who received it directly from the manufacturer. As a Moms Meet SM blogger, I agreed to use this product and post my opinion on my blog. My opinions do not necessarily reflect the opinions of May Media Group LLC or the manufacturer of the product.